SMART Listening Forums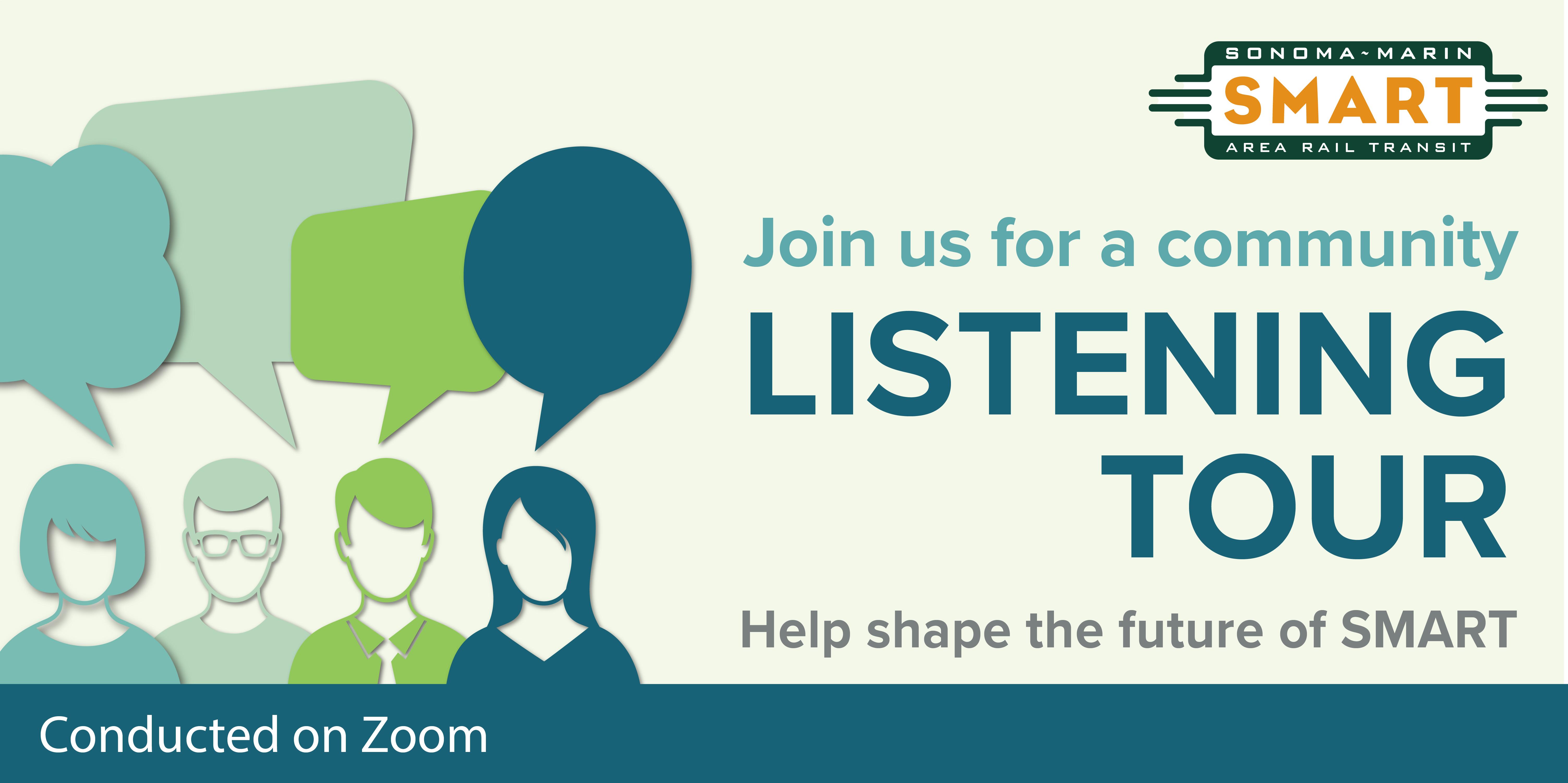 Thursday, October 8, 2020 - 9:00am
Help shape the future of SMART.
_______________________
______________________________________
The SMART Board of Directors would like to hear from you!
 
The SMART Board is hosting a series of Listening Forums across Sonoma and Marin counties to bring community members together to exchange ideas on how to best position SMART for the future.
The Listening Forums will enable a dialogue where the SMART Board can hear from you and others, from all sectors of the broader North Bay community. Participants are encouraged to share their ideas and comments on any aspect of SMART. Your participation in these conversations will help shape the future of SMART, an integral part of the region's economy as we recover from the COVID-19 health and economic crisis.
---
Meeting Details:
Participation in the Listening Forums is FREE
90-minute sessions from 5:00 PM – 6:30 PM
Structured as a community conversation on Zoom teleconference
Listening Forums will be scheduled for both Sonoma and Marin counties – register by clicking the link provided with your community and date.
If you cannot attend a specific listening forum meeting, you may attend any other listening forum and have an opportunity to share your thoughts about the future of SMART
---

Dates for more Listening Forum for cities in Marin and Sonoma counties will be announced as soon as they are scheduled.
Themed Listening Forums
Specially Themed Listening Forums will also be scheduled to allow for stakeholder groups to share their views about SMART's future.  The dates for these forums will be announced as they are scheduled.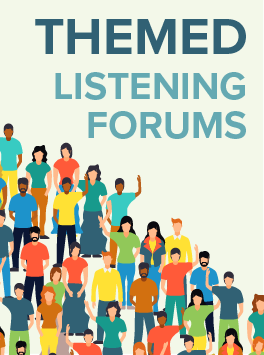 Bicycling Community 

Business Leaders & Employers
Non-profit & Service Groups
Latino Community Members
Students & Educators
Environmental Advocacy Groups
Seniors
Persons With Disabilities
Additional feedback session: 
League of Women Voters | August 7, 2020 | Summary
---
Contact Us
If you have questions or need assistance with participating in the Listening Forums, email or call us at info@SonomaMarinTrain.org,  707-794-3330.
DISABILITY ACCOMMODATIONS: Upon request, SMART will provide alternative formats, or disability-related modification or accommodation, to enable individuals with disabilities to participate in and provide comments at/related to public meetings. Please submit a request, including your name, phone number and/or email address, and a description of the modification, accommodation, service or alternative format requested at least two (2) days before the meeting. Requests should be emailed to Leticia Rosas-Mendoza, Clerk of the Board at LRosas@sonomamarintrain.org or submitted by phone at (707) 794-3072. Requests made by mail SMART's, 5401 Old Redwood Highway, Suite 200, Petaluma, CA 94954 must be received at least two days before the meeting. Requests will be granted whenever possible and resolved in favor of accessibility.